Pre-mix Concrete delivered throughout Northern Ireland & Donegal.
A third-generation family business, Robinson Concrete Ltd. has built a reputation for being synonymous with supplying superior QUALITY products matched with unsurpassable customer SERVICE at great VALUE.
Robinson Concrete are a leading supplier of pre-mix concrete across Northern Ireland and Donegal. We run a modern fleet of trucks, delivering from our 3 batching plants with the capacity to produce up to 130 cube of concrete per hour.
Perfectly Located
The mainstay of our business, pre-mix concrete is produced at both our Claudy and Ballymoney depots using sand and aggregates produced by our own washing plants and from excellent local quarries. We are ideally located to service our growing customer base throughout the counties of Donegal, L'Derry, Antrim and Tyrone. You can also collect all mix types from both locations. 
Concrete Mix Design
We manufacture a variety of pre-mix concrete mixes using different recipes of cement, aggregates, sand, water and admixtures. We incorporate fibres, air entrainment, retarder and GGBS to improve performance and enhance other characteristics as specified. 
Robinson Concrete manufactures to all specialised design requirements and meets all performance specifications producing high quality, durable concrete. We supply a range of mix designs from C8/10 to C45/50 with a range of different aggregate sizes. We can also design to a great variance of slump.
Quality Assured
Our pre-mix concrete is third party accredited by BSI to BS EN206 and BS 8500.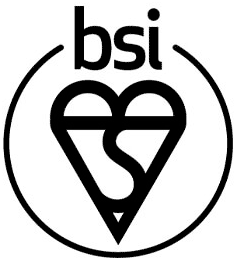 Key Features & Benefits
Available in a wide range of strengths
Available in different aggregate sizes
Pump Mix accessible in a variety of recipes
BS EN 206 accredited
Using Robinson Concrete Ltd in-house high-quality aggregate and sand
Great experience in large pours with 3 fully automated concrete batching plants, a large fleet of rigid and articulated trucks
Fully automated, individual, updates on your order via SMS or email
A dedicated team fully committed to providing excellent service at all times
Guidance on mix design also available
| Compressive Strength | Typical Application |
| --- | --- |
| C8/10 | Trench Fill |
| C10/15 | Trench Fill, Manholes, Kerbs |
| C15/20 | Kerbs, Posts, Foundations |
| C20/25 | Road Kerbs, Paths, Concrete Posts, Foundations |
| C25/30 | Paths, Foundations, Yards |
| C28/35 | Paths, Foundations, Yards, Shuttered Walls |
| C35/40 | Yards, Shuttered Walls |
| C40/45 | Structural Concrete |
| C45/50 | Structural Concrete |
Guidance for Specifiers & Manufacturers
"This company supplied me with 4 loads of concrete on 10 June 2020. First load arrived @ 8 30 am as requested with the remaining ones arriving at reasonable intervals. Drivers were a pleasure to deal with and were very careful when reversing over damp proof membrane. Concrete mix was consistent between loads and I am very pleased with the finished job. Have no hesitation in recommending Robinson's - I went to them as result of a verbal recommendation and am glad I did."